Content creation services
We create content that captivates, inspires and converts.
We are a specialist SEO and content creation agency in Devon and the UK. We create content that wows your target audience. A content marketing agency with a difference.
Click below for a FREE honest opinion on how you could get more leads and conversions.
Get a content review
What are content creation services?
Content creation services can range from writing and publishing articles, press releases, website pages and blog content creation services on your website or other websites to creating sales copy for an e-book or landing page and social media content.
These services bring the best out of your product or service by publishing well-crafted copy that educates and informs consumers about your business in an organic way. Not only does this increase awareness of your brand, it gives people a reason to trust you and want to do business with you.
Digital content creation that converts
We see far too many clients leave their website's content until the last minute, overlooking its significance and obtaining it from whoever can give them five minutes to rustle up some text.
Content creation in digital marketing is SO vital to your website. As well as format and grammar, relevance, substance, and style are CRUCIAL in crafting compelling SEO-optimised digital content that increases your presence on any platform.
That's why investing in original, quality content creation from a content creation agency is an effective and worthwhile additional cost to give you a jump start in the digital world.
Digital content creation services list
Online and offline content
Content creation service
Our content creation services result in content that works hard for you, generates results, makes your brand shine, and content that converts – content created by an expert copywriter who knows how to make it work for you.
We write content that entices and compels your target audience to engage and take action. We work with you to understand your brand's tone of voice and core messaging to create content that connects and communicates effectively with the target audience.
Every day your website copy isn't as impressive as it could be represents a missed opportunity to convert visitors into customers and forge meaningful relationships. Not to mention that if your website's content is poorly written or not optimised for search engines, it will be struggling to rank well amongst the competition.
If you can take your personality and inject it into the message you share, you'll be one step ahead in the content marketing game." – Jason Miller
At Spotty Dog, we have a knack for producing well-researched, well-optimised, sharp, engaging content that appeals to readers and promotes your products or services. We are passionate about a content creation service that helps you connect with website visitors and boost conversions and one that is optimised for search engines — increasing your rankings and helping you drive more traffic to your website.
Whether you need content for a single landing page, a series of case studies, a blog content creation service, or a complete website overhaul, we can create high-quality content that gives you an edge over your competitors and builds authority in the eyes of search engines.
Our free Spotty Dog review will help you understand what content changes we could make to increase rankings, visitors and conversions on your website.






How we create great content that converts visitors into customers
We create carefully crafted content. We optimise everything we create for SEO, seamlessly integrating keywords and phrases that your target consumers are looking for.
We all know that consistency is important, so we make sure copy matches your brand voice, values, and target audience to help you connect with your visitors and develop a solid brand image. But, most importantly, we make sure that your content is appropriate for its primary aim – that it sells.
Brand voice
We spend time understanding your business and your story, values and tone required. Or we'll assist you in identifying and refining your tone of voice so you may establish a consistent brand image.
Find what sets you apart
Our goal is to make your company stand out from the competition. We'll figure out what makes you distinct from your competitors, then use this to persuade customers to choose you – whether that's because of something better, cheaper, or whatever.
Edited well
Our perfectionism comes to the fore, and we ensure no errors can be found. We test all our content for engagement, clarity and delivery in Grammarly as a final check. We guarantee there won't be any spelling mistakes or stray apostrophes in your content.
Well researched
We'll identify typical sales objections your target consumers have and address them in our content. If you can deal with those objections effectively, your website visitors will be eager to become paying clients.
Content optimisation
We look at the questions people are asking and the keywords they're typing into search engines. We answer these questions and optimise the content for those keyword searches to attract the appropriate visitors to your website.
Content for everything
Whether you need compelling headlines for PPC ads, well-researched blog posts, stand out Google My Business posts or copy for all of your website pages, we can create powerful content that makes a difference.
What our content creation clients say
Website looks great! Even with the little info we provided you have produced a web site that is beyond what we were expecting…

Content creation example – full website and blog
Let us tell your story
Stories are important. Those who tell good stories make a difference.
Well-written website content informs, engages and inspires its users. It establishes your online presence by fostering credibility and trust while identifying with your target audience.
We are creative storytellers and nerdy enough to use digital tools to research and create optimised digital content. The outcomes include increased search exposure, higher brand recognition, and a demonstrated return on investment. More clicks and more discussion result from strong copywriting. It's one of the most likely entry points to your sales funnel.
Content creation services
Our content creation process is straightforward but effective. We write for your target audience and optimise it for search engines. We'll take time to learn about your business and your industry and collaborate with industry subject experts if we need to.
We recognise your audience, the content they want to read, and the issues they seek you to address.
Then we undertake keyword research and use real-time data from the best content marketing tools like SEMrush, Surfer SEO, Google Analytics and Moz.
We write with intent. No waffle, no filler, just engaging, relevant content optimised for search engines.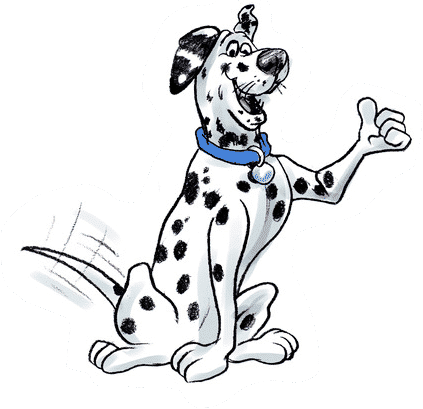 Content creation strategy
Even the most informative websites need their content to be read regularly. Search engines thrive on new material, which is why we advise you to keep the content wheel turning to increase search engine authority and achieve those regular likes, shares, follows, downloads and sign-ups.
Even with the greatest intentions, a content creation commitment may go by the wayside, especially if you don't have the time or a dedicated team to take charge of its production. And you may not know where to start finding the best keywords and topics to write about.
Outsourcing content to us has several advantages. Your business and brand will benefit from formulating a solid content creation plan and sticking to a strategy.
We can work with you to develop your content and provide a content strategy that works for you. Our objective is to demonstrate how we may assist you in growing and empowering your business. Then, we'll take care of it, from blog distribution to onsite writing, social media content production and even the production of entire e-books or whitepapers.
Would you like an honest review of your website?
Request our FREE spotty dog website review.
We'll let you know how our SEO content creation services could help you and which areas of your website need focus.
What do our content marketing services involve?
The Spotty Dog strategy builds on extensive research.
Depending on your needs and budget, our content creation services follow the following strategy:
1) Find out your goals
Merely adding a few hundred words to your website is rarely the objective. Of course, the goal of any website is to make it more informative and easier to understand, but the underlying aim is always to boost conversions or sell more items.
We want to know your company and digital marketing goals so that we can provide you with the content you require to meet them. Therefore, we may not suggest a whole page rewrite, only minor changes to your headings or call to action.
2) See what your competitors are doing
Using our real-time data from leading content marketing tools, we'll look at what your competitors are doing so we can create even better content to give you a competitive advantage.
For example, we'll find out which keywords your competitors are ranking for, how they're getting traffic and what they offer on the site.
If they're doing something well, we'll use that information to your advantage site, and if they're doing something badly, we'll make a note and make sure we avoid the same mistakes.
We use tools such as Semrush and SEO Surfer to analyse things like competitors' success, keywords to target, and top ten ranked pages. We're very happy to show you how powerful these tools are. The first time we saw the possibilities, we were astounded!
3) Audit your existing pages and content
If we're creating new content for an existing page, we'll first look at how it's performing and working in its current form to see what's working well and what isn't. Then, we'll look at what keywords it's ranking for and where it's ranking on the search engine results pages, how much traffic it's getting and how long people spend on it before they leave.
We can figure out a strategy for your new and improved content once we've completed the audit on the present material.
4) Create new content creation plan
When we've completed all our research, we can create your content creation plan.
We'll identify which pages of your website need a refresh, plan any new pages, and figure out how to turn low-performing or "just ok" pages into high-performers with killer content.
It could just be a case of making a few high-level tweaks to your existing content or refreshing the content over the whole site to increase conversions.
We'll also conclude the keywords we'll be targeting with your new and improved content and plan any necessary design changes for new pages or your whole website if you decide to go with a complete website redesign.
5) Write, edit and upload the new content
Then we'll get to work and create something unique for you using the keywords, persuasive language and tone that suits your business perfectly. Finally, we'll check all the fresh new content through Grammarly for the finishing touches and bring your brand to life!
We'll send the content created with you for approval, and when you're happy, we'll get it on your site and indexed by Google.
After your content is live, we run a few more checks and perform some important search engine optimisation actions to optimise your new text for search engines. We'll also make sure that your new content looks great on both mobile and desktop devices.
6) Sit back and wait for the results
It's great to see your new material go live. You can take comfort in the fact that outdated, out-of-date, or ineffective copy is no longer holding back your business.
Now content creation and optimisation isn't a quick overnight fix. Still, over time, you'll start to see an improvement in your rankings, your website traffic will increase, and your sales will increase. Finally, you'll be able to see the fruits of our labour and your confidence in us.
Copywriting isn't (usually) a quick fix that you see the results of overnight, but over time you'll see your rankings improve, your traffic start to climb, and your conversions take off.
We focus on long-term strategies, not 'quick wins' that don't last. We do SEO properly. When your rankings start to improve, so will your website traffic. When your website is optimised well for conversions, your sales should increase at the same time.
We expect to start seeing results within six to eight months, although this depends on how competitive your industry is.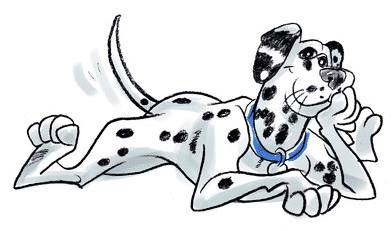 Still not sure if we can help you?
We'd love to have a look at your website and tell you how you could increase your ranking, traffic (visitors) and sales through our content creation service.
We will look at where you are now, the market you're in and what some of your competitors are up to.
It's FREE, there's no obligation, and if we don't think we can help, we'll tell you!
Click below to get started or contact us.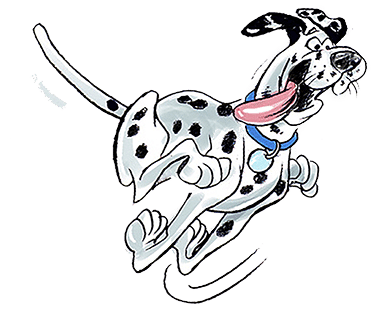 What is included in content creation?
Content creation includes planning, developing, and maintaining websites, articles, digital media, and other forms of media for your target audience to interact with. When it all works together, it can be very beneficial for businesses in terms of search engine optimisation.
What does a content creator do?
A content creator is a person who creates and/or distributes content. The term "content" is widely used in internet culture to refer to copy, video, audio or any other form of media that can be distributed through the Internet. A content creator may distribute their work via a website, an RSS feed, blog, YouTube channel, Twitter account or Facebook page.
What is content creation services?
Content creation services include several different types of work that are all related to the various steps necessary in creating a piece of content for use. These can include everything from researching and writing website pages, articles, blog posts, e-books, literary works or other content formats upon which ad copy is built to take an existing piece of text and create a unique version that can be used as-is or as a template into which specific value-added additions such as links to landing pages and related resources.
Some content creation services also include the steps necessary to promote the resulting content, and this might include social media management, link building campaign work and other tasks that can result in both natural and paid traffic for the site and/or the resulting content.