Search engine marketing (SEO) is the process of optimising your website to rank higher in search results and drive more traffic to your site. The SEO industry is a growing field, with many sectors seeing an increase in marketing budgets, but what industries need SEO the most?
While every industry could benefit from SEO, some industries receive more traffic than others and so need a higher ranking to reach their target audience. And some industries have a very high percentage of their target audience searching online, making them more likely to benefit from SEO and local SEO.
What industries need SEO the most?
Given that almost 40,000 Google searches are completed every second, every company should have a solid digital marketing strategy. However, some industries need it more than others which can be due to various factors but largely stems from the consumer's intent and actions. The most affected SEO industries need tailored approaches.
Eight industries that benefit from SEO the most in 2022
1.Restaurants and Cafes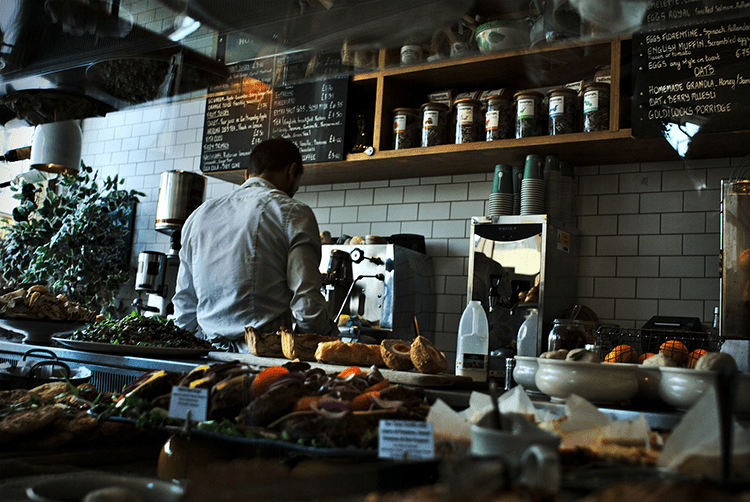 Restaurants and cafes gain the vast majority of customers from those in the immediate area or people looking to eat later. Essentially, people search for "Italian restaurants [city]" only when they are a hot lead. As such, the need for search engine optimisation and local SEO is huge.
Restaurants should optimise their websites to be simple and clear about what they do, where they are located, the quality of ingredients in their dishes, or customer service level. Restaurants with an extensive online menu can benefit people wanting to dine out but not sure what they want.
Restaurant SEO consists of a few different aspects, the most important being focusing on local SEO strategies, including:
Geographic keywords
Local directory listings
Customer reviews
Google My Business listing
Recipes
Most potential customers will only look at the first few restaurants listed and associate them with the best ones. So it's essential to make sure you are ranking on page one for relevant search terms and have plenty of great reviews.
2.Home repairs
The second of our businesses that need a great online presence and solid SEO strategies is in-home repair professional services which benefit significantly from quality digital marketing efforts.
Home repairs can be difficult and stressful on homeowners who don't know what they're doing and need professional services urgently. So by setting up your business with search engine optimisation and local SEO in mind, it will make it easier for people to find you when they're looking for home repairs.
Home repairs SEO increases a business' online presence by bringing it up higher on Google's lists of relevant businesses for home repair services such as roofing or plumbing.
Like restaurants, home repair businesses need to focus on their online presence and local SEO strategy, showcasing clear services and the ability to provide examples of how they may help with testimonials and reviews from happy customers. Social media management and mobile optimisation are crucial areas to focus on too.
If you're a small business, you must invest in search engine optimisation so that your customers can find what services and products you offer on the first page with ease. We have written a short blog on ways to get more traffic to your website which gives some quick tips to put into practice.
3.Dental practices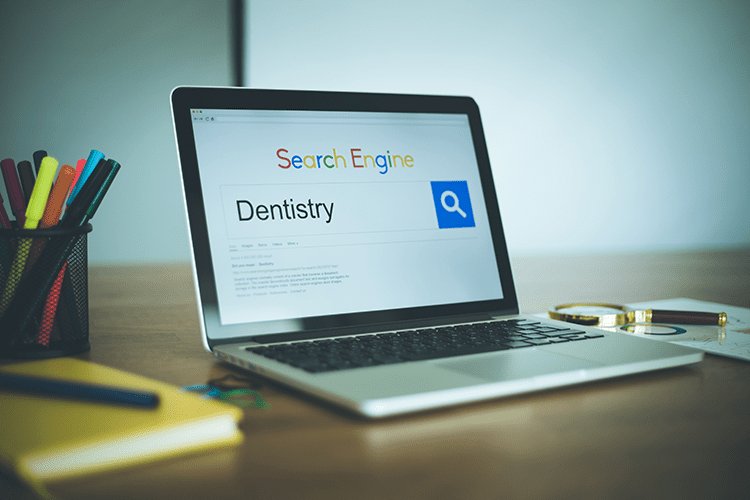 SEO for dentists is essential to ensure the dental practice can grow and secure more clients. Content targeted for dental SEO will skew towards local search so local SEO best practices must be followed. But it should also include excellent content targeted for the dental industry because prospective clients usually research which is the best fit for them.
Effective dental SEO should focus on the dentist's practice, experience and customer service, and what services they offer, which will help them rank higher in search engines.
As more and more people are turning to the internet for their dental care, dentist's websites must provide information on
what type of services treatments are available
what insurance policies they work with
Reviews from past customers. Research shows up to 70% of prospective patients will look at reviews before booking an appointment.
give the precise location of the practices
4.Online business
Niche online retailers with no physical location needs SEO the most. The internet has created an opportunity for anyone to start a business with no physical location and still generate revenue, as long as they know what they are doing regarding digital marketing services like SEO.
For people to find your product or service, you have to increase your presence online. SEO is the perfect solution for this, enabling you to increase the awareness of your brand whilst building credibility.
Despite SEO being a popular strategy among digital marketers, online businesses should not solely rely on this for success. Building and maintaining mobile-friendly, creative and engaging social media pages and providing user-generated content to keep your audience engaged are crucial for the success of a business online by helping them market their product or service in a unique and personalised way.
5.Hotels and resorts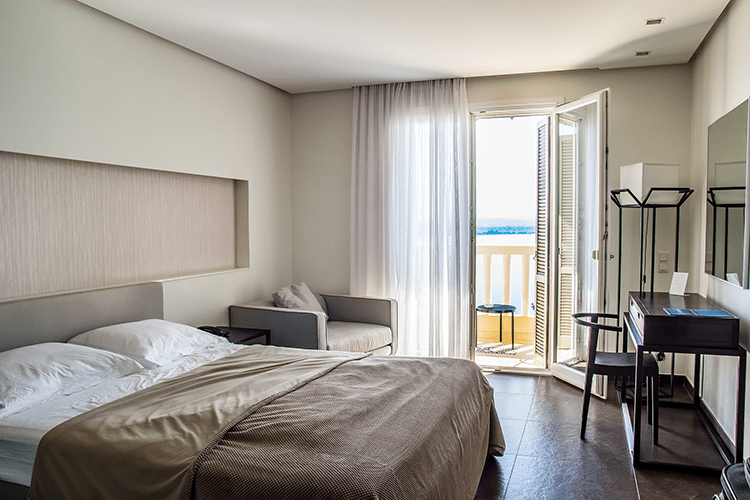 If we question 'what industries need SEO the most', hotels and hospitality would be the first on the list for SEO and local searches. For hotels, it is important to establish and maintain a consistent presence on search engines like Google.
They need to develop an online brand. Hotels want their customers to find them on the first page when searching for travel accommodations by name or destination. They need to sell their hotel as a destination and produce content that inspires people to visit.
This is where on-page SEO can be beneficial for hotels. A site needs good keyword research to rank higher than its competitors when the search engine crawls it; each page should include a brief description of what visitors will find by clicking further into the website. Their website is the only impression they have of a hotel, and visitors will be looking for various details such as rates, amenities, location, and more.
Hotels should include photos that are well composed with a sense of place, complementing what is being offered to give visitors an idea of what they might enjoy when visiting.
Hoteliers also need to make sure that reviews are being monitored and respond to people who have left them.
The most important thing a hotel can do is provide excellent customer service; this will keep customers coming back time after time and feel inclined to tell everyone via a review of their own.
Unlike restaurants or retail stores, which people visit on a more spontaneous, intermittent basis, hotels provide customers with an all-inclusive package and their website, social media, and customer feedback, which will determine what they think of the experience.
The hotel industry is a notoriously competitive market, so SEO should be seen as a marketing investment to help you stand out among your competitors and reach your target audience more effectively.
6.Law firms
Lawyers and other legal professionals face significant restrictions on how they use online marketing, reflecting their SEO needs. Whilst keywords will be similar to other industries, the competition for those keywords is also likely to be higher, so appearing on the first page is so important.
An effective EO strategy for law firms is about generating traffic to content that is relevant to the business. It's about driving qualified visitors from search engines, social media or other platforms and converting them into leads.
Law firms need to have a strategy for organic SEO and conversion rate optimisation so they can acquire the most customers possible with their online marketing campaign investment.
Keyword research is vital in law firm SEO. The keywords that law firms should focus on are related to their location and the most relevant legal service areas they offer.
The two primary goals are authority and getting content ranked highly, on the first page, in search engine results pages using strategic keyword optimisation and backlinks.
Law firm SEO strategy should include competitor analysis, content strategy and search engine research to prepare for the future. It should set out to do several things, including;
ensuring that the website is optimised for search engines such as Google, Bing and Yahoo
link to articles about relevant topics or related information on other websites, publishing original content with a high relevance factor to what website visitors are searching for
Conducting competitor analysis by looking at the search engine results pages for keywords that the business is trying to rank well on
Improve website speed
Showing certifications and guild memberships
Optimise local SEO through Google My Business
Get client testimonials and press coverage.
Would you like an honest review of your website?
Request our FREE spotty dog website review.
We'll let you know how our search engine optimisation services could help you and which areas of your website need focussing on.
7.Hiring Agencies and Recruiters
The recruiting industry is booming now, and as this trend continues into 2021, we expect that SEO will become more critical, especially when it comes to smaller companies.
Recruiting is a very competitive industry, which means that hiring agencies are constantly looking for a digital marketing edge. SEO provides this by helping to create visibility on search engines like Google for recruiters so they can be found when someone is searching for specific candidates or positions in their area.
Furthermore, the high volume of candidates and positions means that hiring agencies often have to compete with more companies for the same job. SEO helps them stand out in search results by giving them an advantage over organisations that do not invest time optimising their website for keywords.
Technical SEO is also important to hiring agencies because it provides them with information about search engine crawlers and how they index their website. This is invaluable for understanding potential problems in terms of UX, content quality and broken links.
SEO tools like Google Analytics can also help recruiters understand the behavioural patterns of users on their site, so they know what posts generate more interest than others. This allows them to tailor their hiring campaigns accordingly for the different audience segments.
8.Real estate
As the real estate industry is changing, more and more agents are turning to search engine optimisation to help them succeed. Agents can use search engine optimisation to increase their rankings on Google searches and attract more potential leads, leading to an increasing number of sales for the agent in question.
SEO agents have complete control over what keywords they want to rank for. With a lot of digital competition from other businesses in their area, they need to use all tactics possible to get ahead.
In 2021 we expect that SEO will become even more important for this industry as more people are looking to buy or rent online, and virtual tours are becoming more advanced.
The first step to real estate search engine optimisation is research. Agents need to find out what their target customer is searching for to rank higher on Google, and they also need to know the competition within their area.
The important SEO elements of real estate SEO are:
keywords and content built around them
page speed (pages per second)
optimise images and videos for SEO (use keywords in file names, alt tags)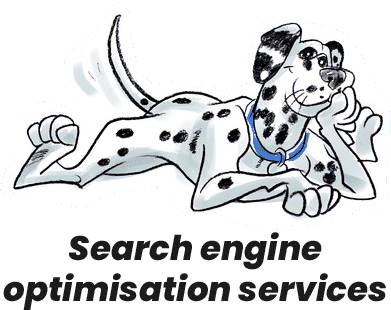 Do you have a great product or service, but you need help getting the word out? Or do you wonder why you need SEO for your business?
We're often asked, "What industries need the most marketing help?" but when it comes to it, all businesses require some form of online marketing in order to increase leads and sales successfully. It's just that some need it more than others.
We know how to get your company found online. We can make sure people find you when they search for what you offer with our SEO services and website design. Spotty Dog is here to help!
With our expert guidance, we'll show you how to rank higher in search results, so people can find your site when they're looking for what you have to offer. Let us do all the work so that you can focus on running your business.
Contact Spotty Dog today and let us show you how we can help grow your business with our SEO services and website design.